MACKENZIE & BISSONNETTE
MacKenzie & Bissonnette bring twenty years of collaborations and mutual admiration to a dream duet. Building on their studio work together in Irish and Scottish music and their individual trainings on a broader spectrum, multi-instrumentalists Michael and Laura have developed an exciting program and are delighted to present their duo at last. Music and songs from Scotland, Ireland, Cape Breton (Nova Scotia), France, Galicia and Minnesota!
Michael Bissonnette, Michael Bissonnette, originally from New Bedford, Massachusetts, has been studying drum set and percussion since he was 10. In Minnesota, Michael has become one of the area's best-known roots & world music percussionists, active in ensembles from Gypsy swing to Brazilian samba, and from Klezmer to Celtic. Some of Michael's notable musical residences have been in California, including six years at Tibbie's Music Hall in Huntington Harbor and six and a half years at Knott's Berry Farm.  At Knott's, Michael worked with Mesoamerican performers who generously shared their culture and taught him how to make many of their traditional percussion instruments. From there, he dove into learning percussion instruments and styles from around the world. Upon settling in Minneapolis, Michael began performing with a variety of outstanding musicians and ensembles, including Katie McMahon (of Riverdance), Boiled in Lead, Stella Roma, East Side, Louis and Clarke, The Everest Expedition, and Willow Brae. Michael met Andrea Stern and Laura MacKenzie (Willow Brae) in 2002 as they were working on a commercial studio recording, and they have collaborated on numerous projects ever since.
Laura MacKenzie has learned from many noted tradition-bearers on both sides of the Atlantic and performs on an array of wind-powered instruments including wooden flutes, various whistles, concertina, unusual bagpipes, gemshorn and voice. Featuring the music of Scotland, Ireland, England, Central France, Galicia and more, Laura has founded a number of ensembles including Laura & The Lads and Brass Lassie (Celtic music big band-style). She also performs regularly with Billy McLaughlin & SimpleGifts, The Young & The Rest show, with Willow Brae (duo with Celtic harpist Andrea Stern), Cumar (West African/Irish collaboration), Twinflower (Swedish music) and with Dáithí Sproule. Her training and love for these musical traditions have enabled her to bring the sounds of traditional wind-powered music to diverse settings near and far, from shady glades to community halls, from festival stages to theatrical productions. St. Paul declared a "Laura MacKenzie Day" in 2014 for her community contributions to Scottish and Irish music and culture in Minnesota. Laura is an Archibald Bush Foundation Fellow in Traditional and Ethnic Performing Arts.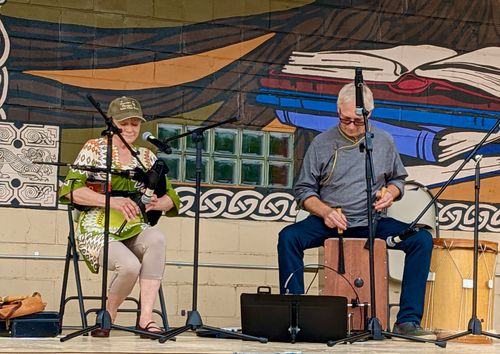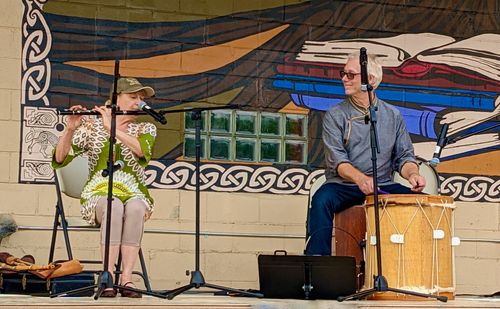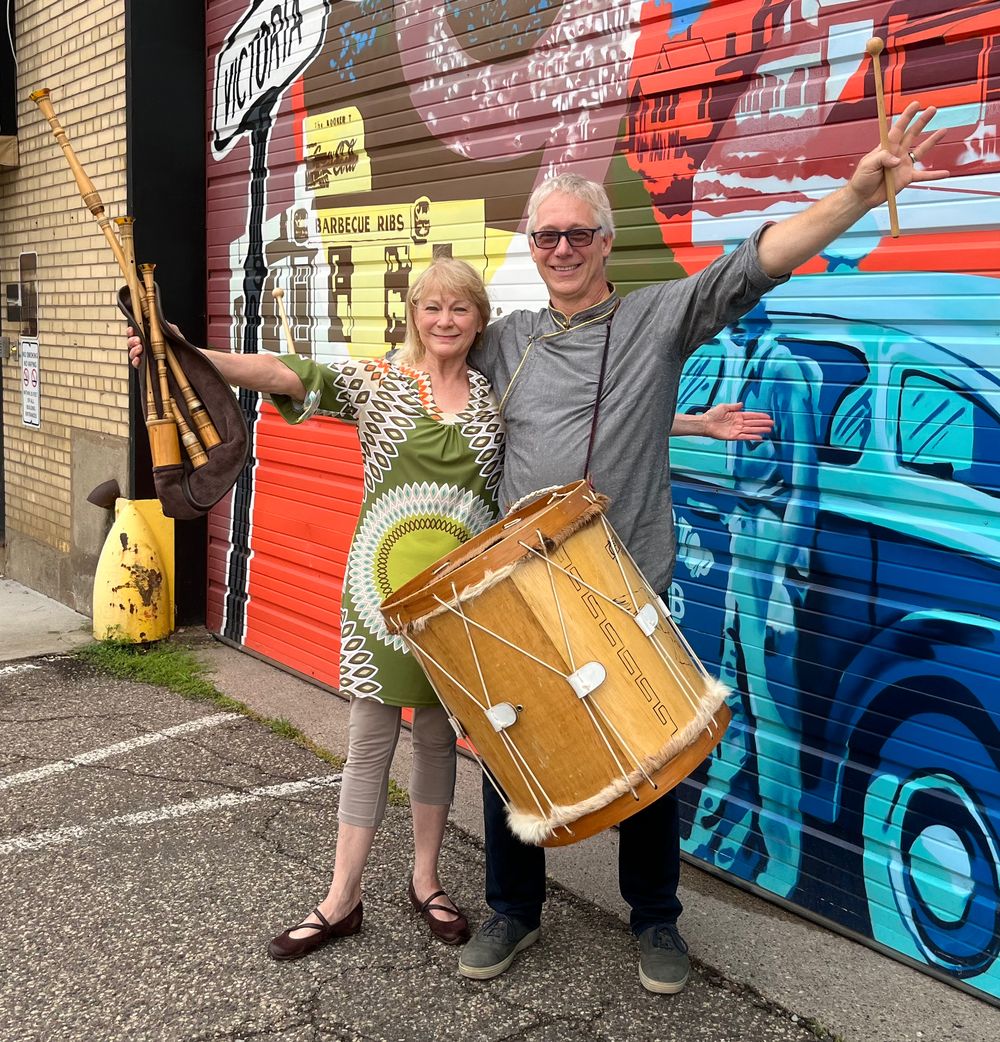 0:00/2:10

0:00/2:59

0:00/2:26

0:00/0:22